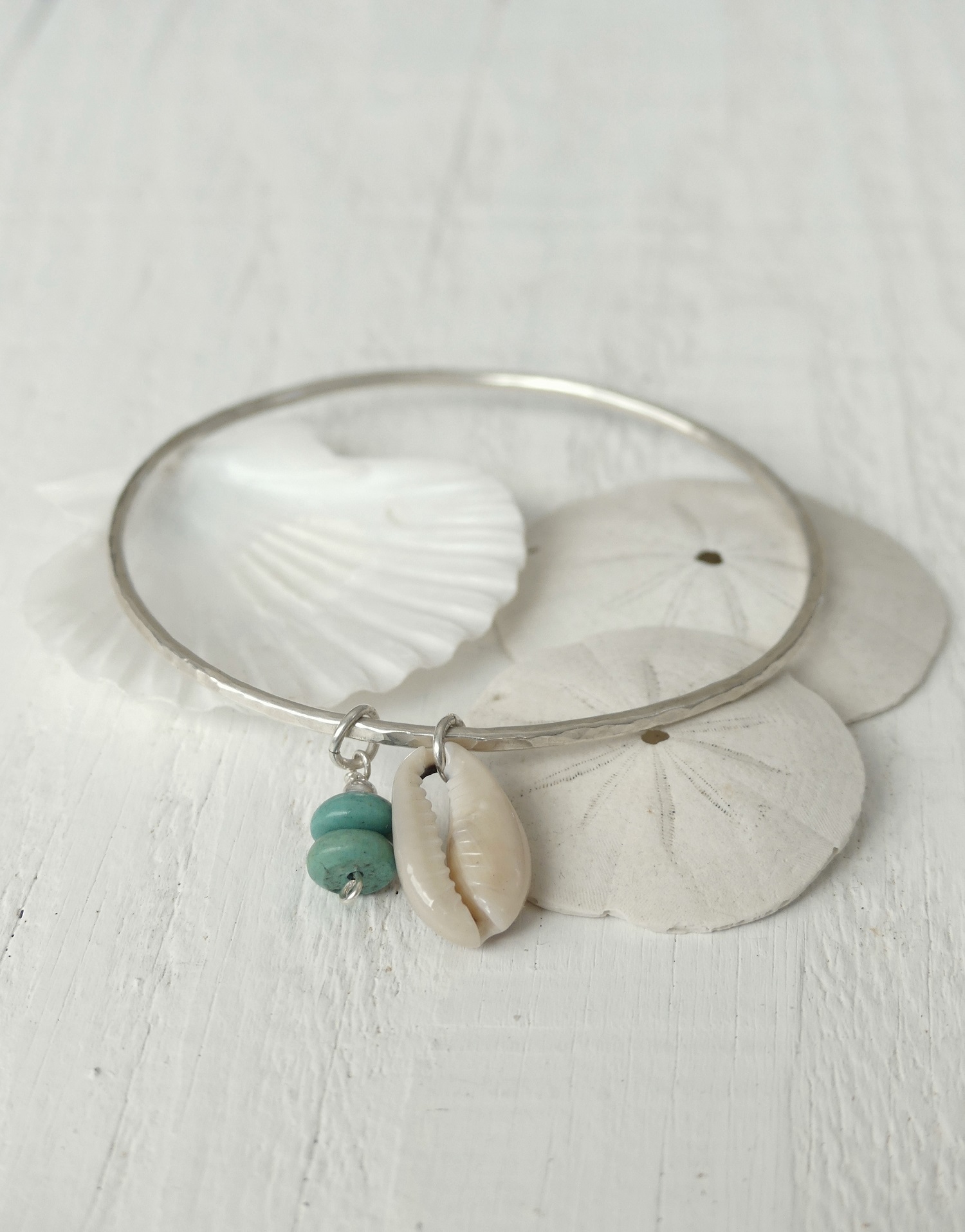 Mermaid Charm Bangle
Mermaids- this one is for you!
A hand crafted Sterling Silver bangle, hammer textured with two sweet little charms dancing and dangling with the rhythm of your salty life. Charm one is a sweet little cowrie shell- ethically sourced of course. Charm two is two pieces of very special Turquoise to give you that added bit of protection, while reflecting & respecting the ocean you love so much.
It can be worn loose around the wrist, or pushed up the forearm like a cuff.
Two sizes available- small/medium which is 6 cm interior diameter & medium/ large which is 7 cm interior diameter.
We make these ones to order so please allow 3 working days for production before we can ship it to you.
If you'd like a custom size made though you can get in touch.