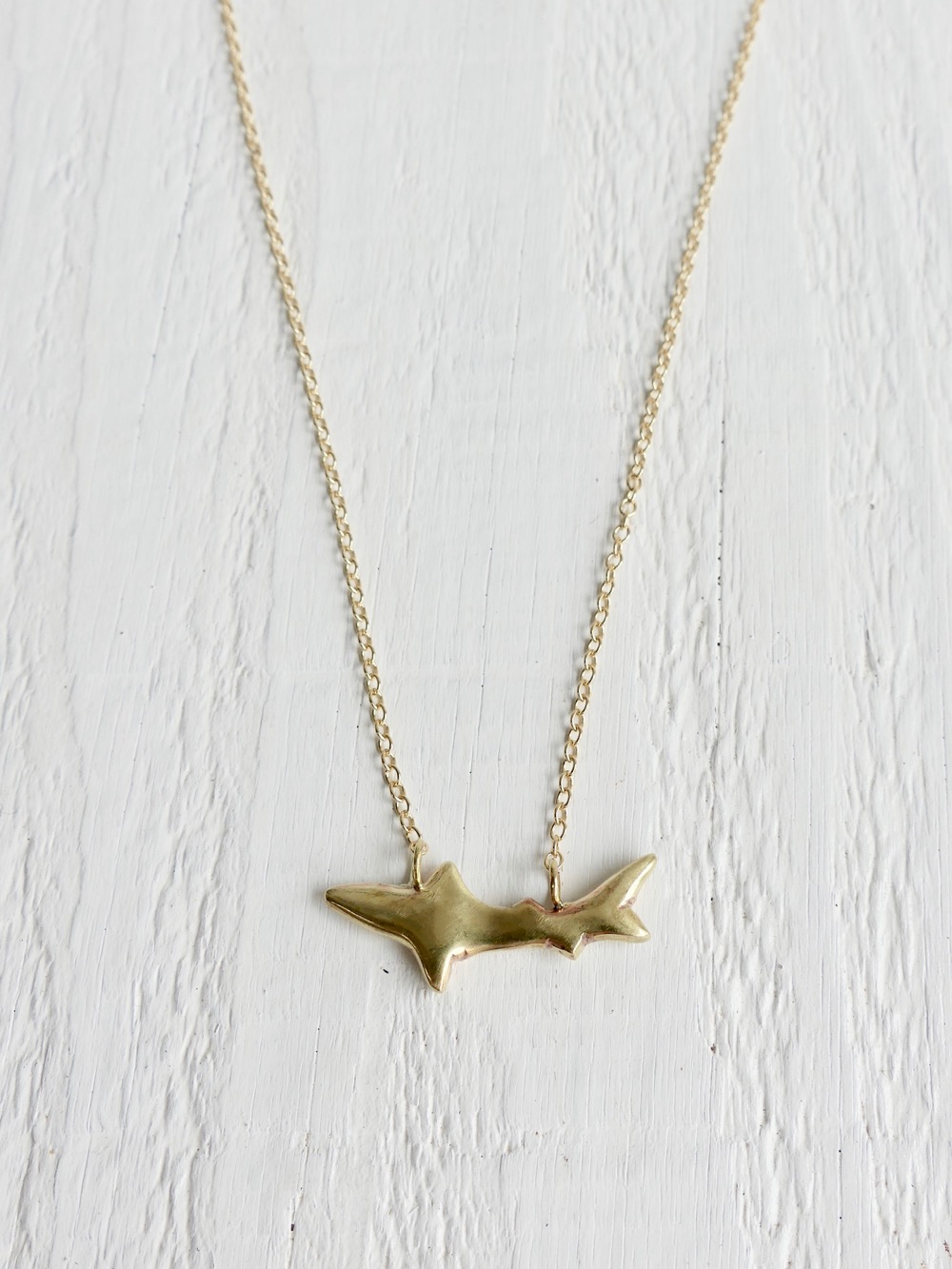 Shark Pendant Golden
Sharks are an important part our our oceans.
Too many sharks are killed with little regard to the crucial balancing effect they have on the delicate ecosystems of our oceans.
If you want to show your support for sharks all over the world, then this necklace is for you!
A simple hand carved design, cast in solid brass and strung onto a high quality 14k gold fill chain. You can keep it with you always and help spread love and awareness to the sharks in need.
Solid brass pendant strung on 14 k gold fill chain at your length choice.
Model wears the 40cm length chain.
*Also available in 100% Sterling Silver