Chrysoprase Drop Necklace Set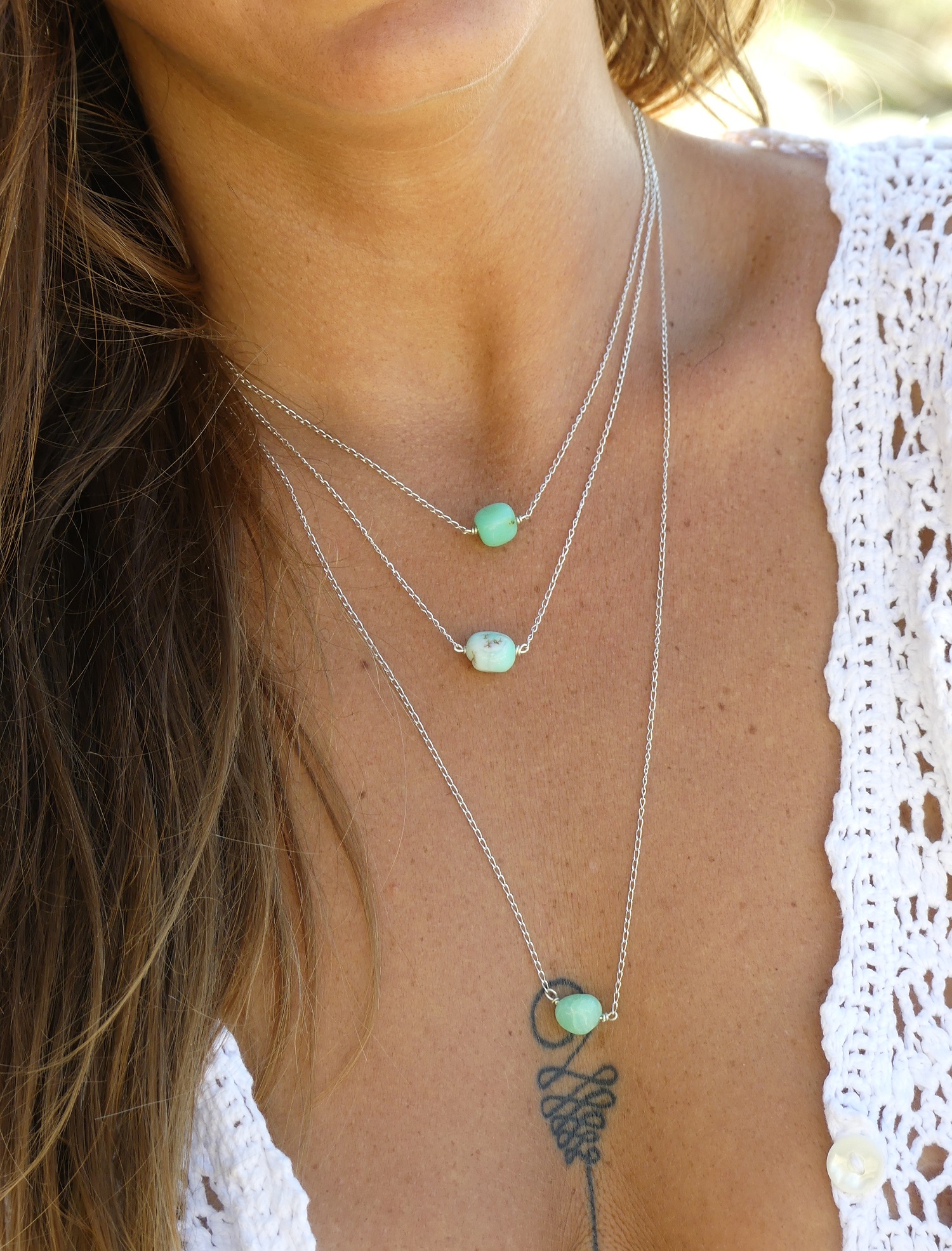 Chrysoprase Drop Necklace Set
Chrysoprase is a beautiful bright apple green stone that has forever been one of our favourites.. and what's best it's found right here in Australia.
Chrysoprase is believed to bring balance and acceptance of change in our lives, as well as to help us understand other peoples situations...something this world could sure do with a little more of! Chrysoprase also encourages our creative side, promotes positive thinking and helps us uncover hidden talents... why wouldn't you want to wear a piece of this magical stone around your neck?!
Hand made with recycled Sterling Silver wire and high quality Italian Sterling Silver chain, you can wear these very day to help yourself bloom!
The three chain lengths are:
40 cm, 45cm and 60 cm
You can also purchase just one pendant if you'd prefer, see the single product here