The Sun, The Moon & The Sea Gold Set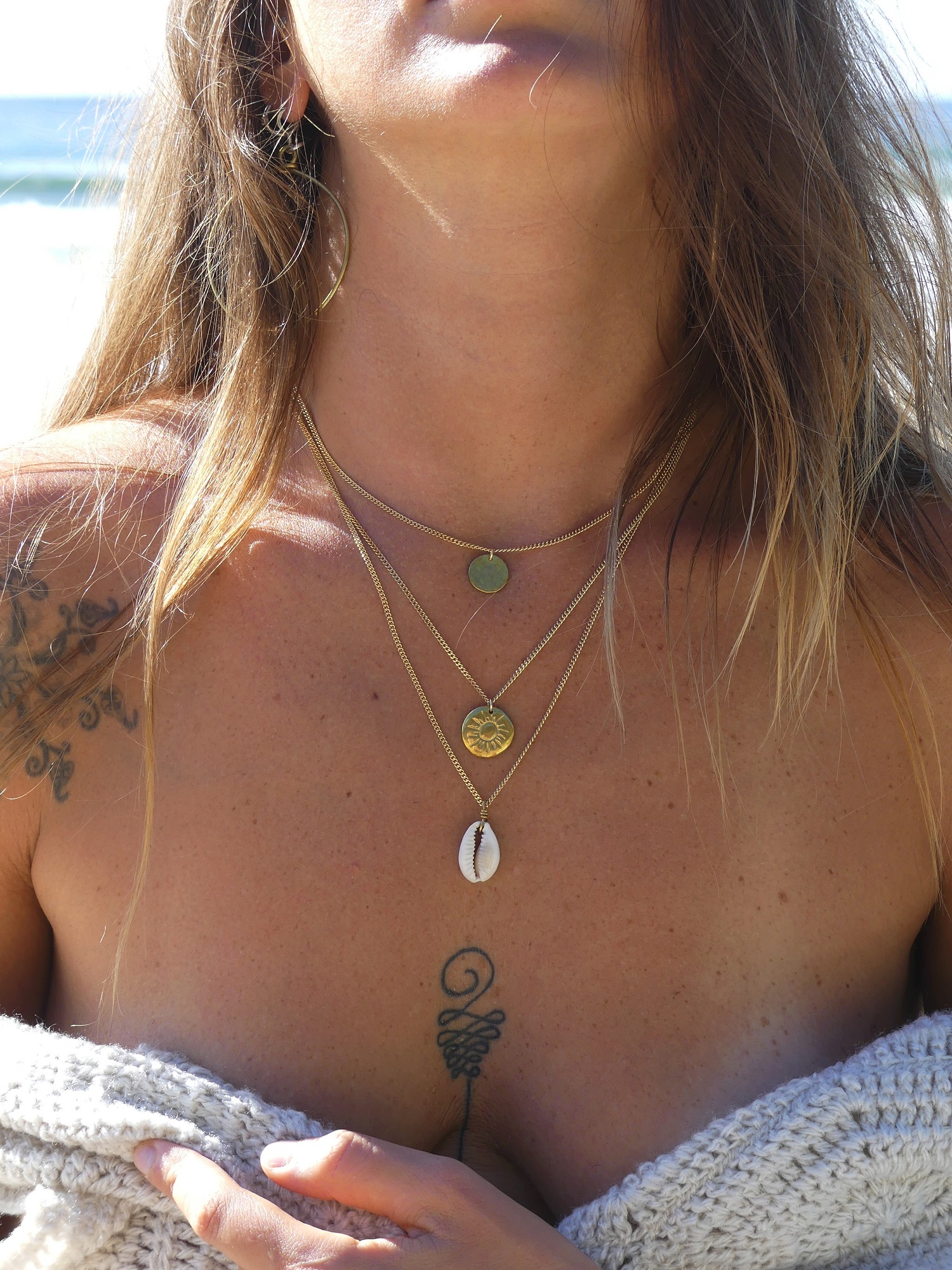 The Sun, The Moon & The Sea Gold Set
The ultimate golden set is here!
Three of our favourite elements- the sun, the moon & the sea combined in three layers of decadent gold, with an earthy, beachy edge.
Perfect for every season and just about any outfit. And even better- each pendant looks amazing on it's own so when you need something understated… just wear the one!
Pendants are handmade in sustainable brass and shell and strung onto high quality gold plated brass chains.
Chain lengths are as follows:
Full Moon Pendant 35 cm
Sunshine pendant 45 cm
Cowrie pendant 50 cm
Feel free to customise your chain lengths if you'd like- ie. swap which charm goes on which length. Just get in touch and let us know what you'd like
Also available in sterling silver.