The Sun, The Moon & The Sea Silver Set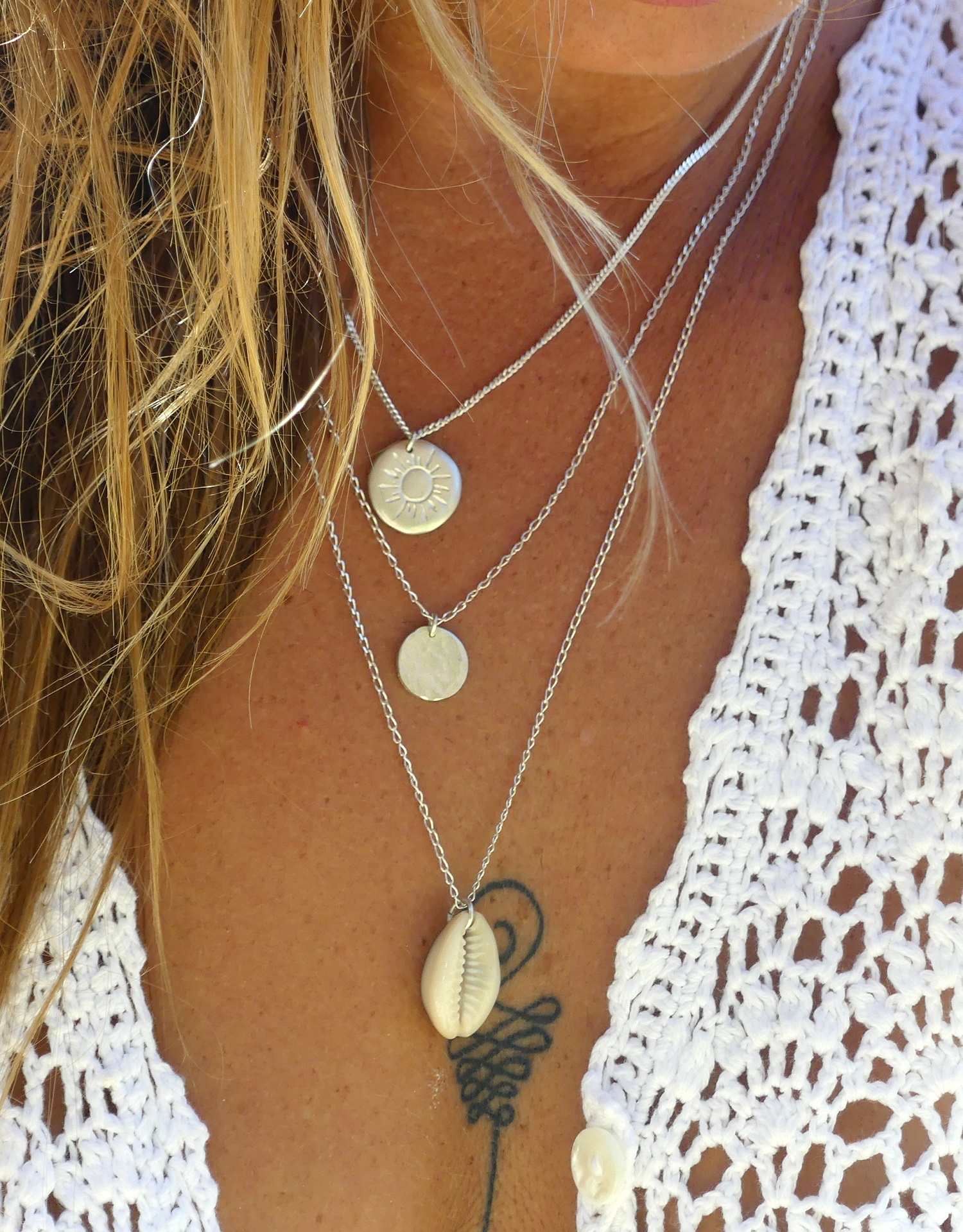 The Sun, The Moon & The Sea Silver Set
The ultimate set of three necklaces is here!
Combining our favourite elements- the sun, the moon and the sea.
This set is elegant, simple and just a little oceanic. Perfect for every season and just about any outfit. And even better- each pendant looks amazing on it's own so when you need something understated… just wear the one!
Pendants are handmade in recycled Sterling Silver and shell and strung onto high quality Italian Sterling Silver chain so you'll never need to take them off.
In fact we think swimming, showering etc. just helps keep them clean!
We'll send you a silver polishing cloth though so if they tarnish over time you can easily clean them.
Chain lengths are as follows:
Silver sunshine pendant 45 cm
Full moon silver pendant 52 cm
Cowrie pendant 60 cm
Also available in Golden Brass.