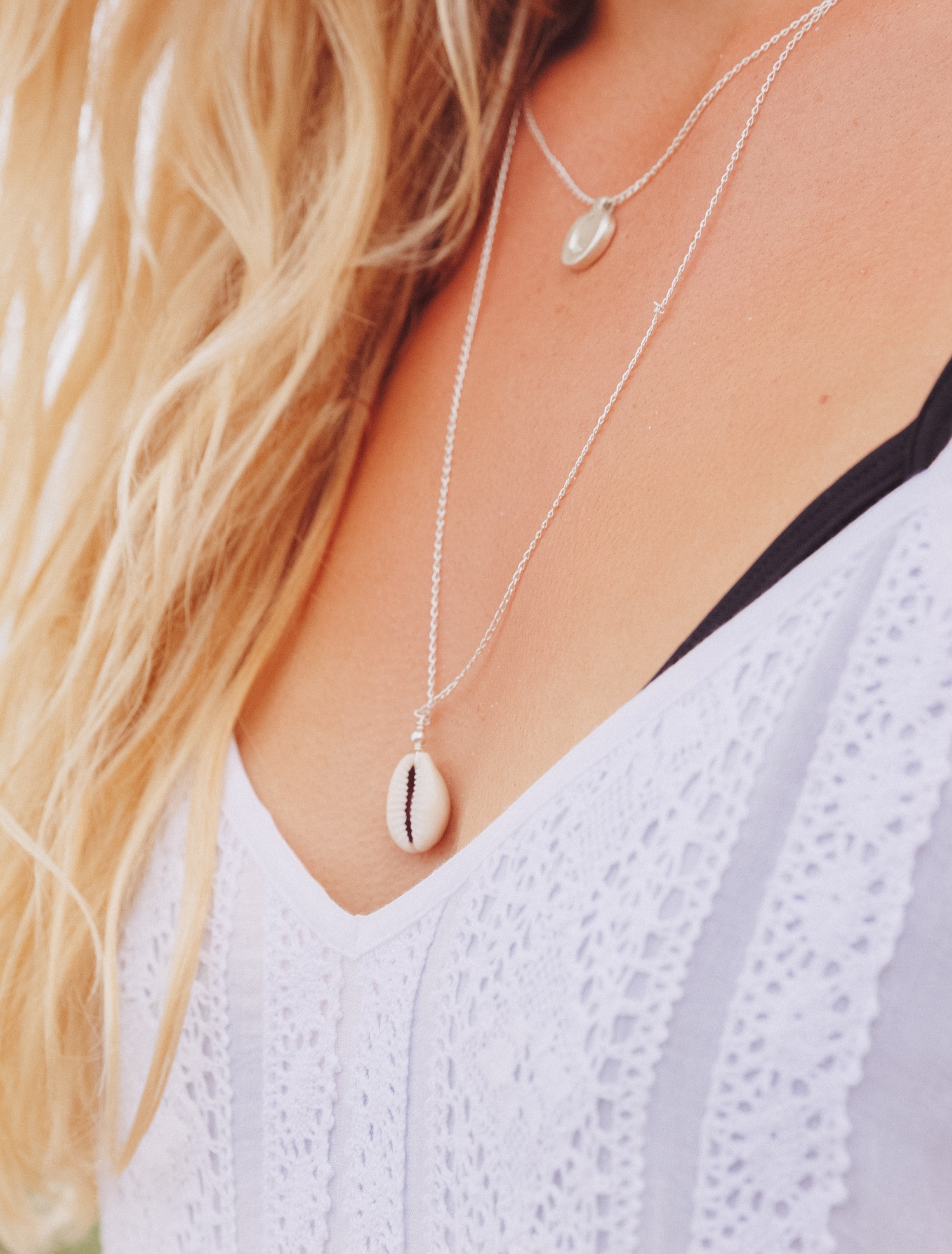 Cowrie Pendant
A simple staple for the ocean loving shell collector.
One precious sliced cowrie shell has been ethically sourced and strung on Sterling Silver for a sweet little pendant necklace.
Available in 3 chain lengths- 40, 45 and 60 cm
*Model wears 60 cm Pendant layered with a 45 cm Moonshine Pendant
Check out our Necklace Length Guide if you need help choosing the length
Also available in golden brass.