Hand Hammered Silver Stacker Ring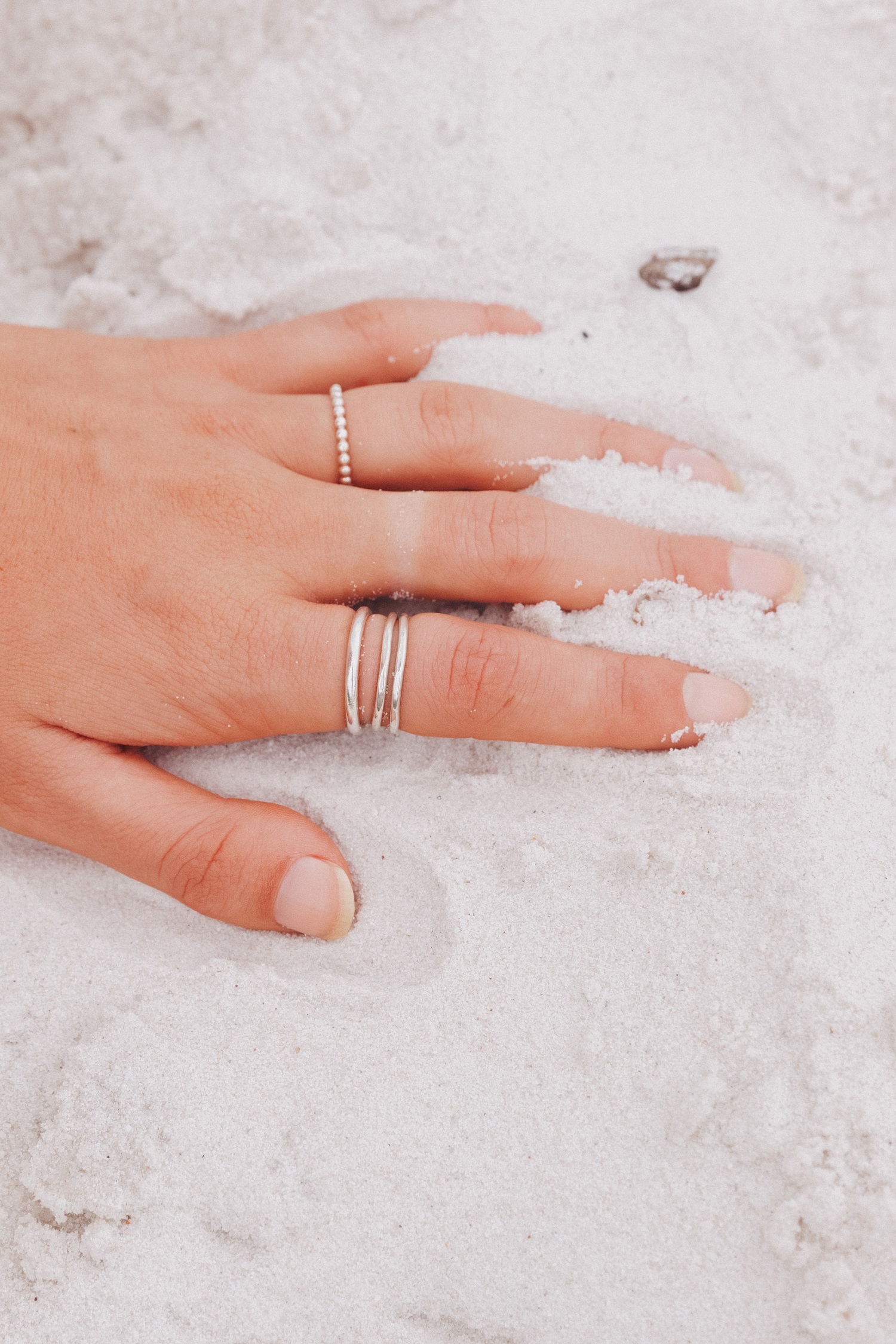 Hand Hammered Silver Stacker Ring
These simple rings are hand made using 100% recycled Sterling Silver.
Hammered by hand, each one is slightly unique. They're so beautifully shaped you won't even know you're wearing them. Perfect on their own or layered up. You can buy a set of 3 here if you would like.
High quality, we we wear our everywhere- to the beach, out to dinner, even to bed!
If you need help choosing a size, here's a little size guide with everything you need to know. And if you want a custom size made, just let us know.
We make these to order to your size, so allow 5 business days for production before your order can be shipped.